Blog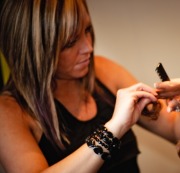 CONGRATULATIONS!
Posted by Bethany - Aug 20, 2010
Nona Michelle is Getting Married!
It's official- another Salon Saloon gal is off the market! Congratulations to stylist Nona Michelle who is getting hitched August 21st to Matt Taylor. A word to all Nona's clients- she will be gone August 19th-24th so be sure to plan your appointments accordingly to avoid a bad hair day!

PermaLink

Comments
(1)
---
Nov 30, 2018
Comment by: IdViking IdViking

Fake ID
Fake IDs
Best Fake ID
Best Fake IDs
Scannable Fake ID
Scannable Fake IDs
How to get a fake id
IDGOD
ID God
Fake ID Kentucky
Kentucky Fake ID
Fake ID KY
KY Fake ID
Best KY Fake ID
Fake ID Colorado
New Colorado Fake ID
Fake ID CO
CO Fake ID
Best CO Fake ID
Fake ID Delaware
Delawareware Fake ID
Fake ID DE
DE Fake ID
Best DE Fake ID
Fake ID Illinois
Illinois Fake ID
Fake ID IL
IL Fake ID
Best IL Fake ID
Fake ID Kentucky
Kentucky Fake ID
Fake ID KY
KY Fake ID
Best KY Fake ID
Fake ID Maine
Maine Fake ID
Fake ID ME
ME Fake ID
Best ME Fake ID
Fake ID Ohio
Ohio Fake ID
Fake ID OH
OH Fake ID
Best OH Fake ID
Fake ID Oregon
Oregon Fake ID
Fake ID OR
OR Fake ID
Best OR Fake ID
Fake ID Pennsylvania
Pennsylvania Fake ID
Fake ID PA
PA Fake ID
Best PA Fake ID
Fake ID Rhode Island
Rhode Island Fake ID
Fake ID RI
RI Fake ID
Best RI Fake ID
Fake ID South Carolina
South Carolina Fake ID
Fake ID SC
SC Fake ID
Best SC Fake ID
Fake ID Washington
Washington Fake ID
Fake ID WA
WA Fake ID
Best WA Fake ID
Fake ID Canada
Canada Fake ID
Fake ID Alberta
Alberta Fake ID
Best Alberta Fake ID
Fake ID Canada
Canada Fake ID
Fake ID Manitoba
Manitoba Fake ID
Best Manitoba Fake ID
Fake ID Canada
Canada Fake ID
Fake ID Nova Scotia
Nova Scotia Fake ID
Best Nova Scotia Fake ID
Fake ID Canada
Canada Fake ID
Fake ID Quebec
Quebec Fake ID
Best Quebec Fake ID
Fake ID Canada
Canada Fake ID
Fake ID Saskatchewan
Saskatchewan Fake ID
Best Saskatchewan Fake ID
Fake ID Students
Student Fake ID
Student Fake IDs
Fake ID University
University Fake ID
College Fake ID

---